With Virchow 2.0, we plan to build a completely novel biomedical AI innovation ecosystem for the implementation of cell-based interceptive medicine1 in the Berlin-Brandenburg region.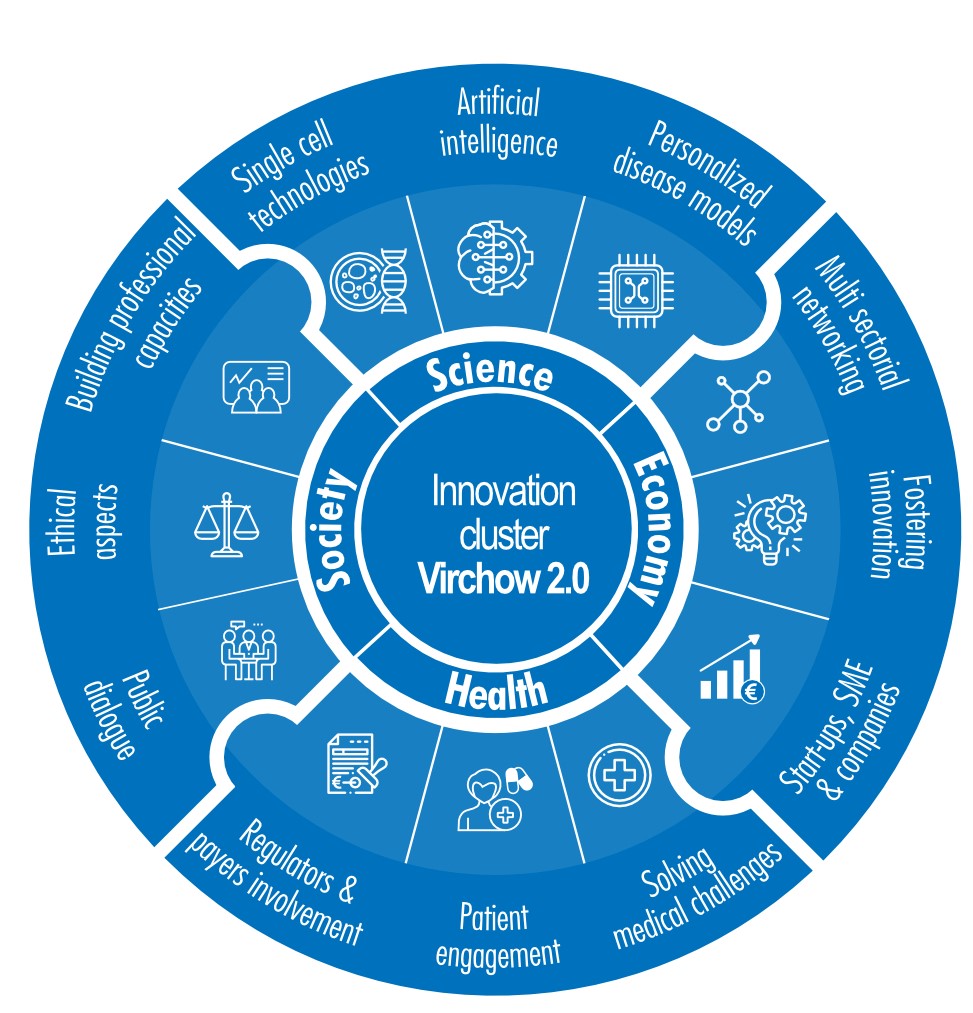 This self-sustaining and evolving ecosystem will bring together various stakeholders ranging from research and technology organizations, industry, society and the clinic to start-up and business development organizations.
The goal is to ensure that the results of cutting-edge research reach citizens directly. 
The German capital region is to become a catalyst for the rapid transfer of experimental biomedical and AI developments into innovative products and services for the healthcare industry and thus position itself as an internationally leading pioneer and competitive location in personalized or precision medicine.
1. The concept of cell-based interceptive medicine was developed by the LifeTime Initiative.
More details are available in the following paper: