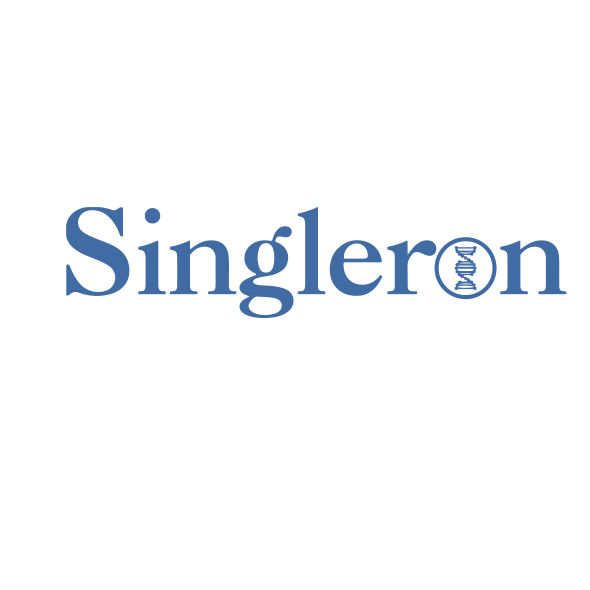 Leave No Cell Behind: Advanced Single Cell Sequencing Technologies
Date: 28.04.2022
Time: 2:00 pm (CET)
Singleron Biotechnologies, associated partner of Virchow 2.0, is inviting you to a live web seminar on April 28th. The presentation will outline several innovative approaches in single cell analysis which remove some of the current  limitations in the field – including capturing and preservation of the widest range of cells (including those  sensitive to degradation), and use of time-resolved transcriptomics.
Speaker: Dr. Julie Laliberte leads the R&D team at Singleron. She has over 10 years of product development experience and NGS products at Takara Bio, Progenity, and Swift Biosciences. She is also the inventor of over 10 patents.
Spatially Resolved Transcriptomics Early Access Opportunity
Resolve Biosciences, associated partner of Virchow 2.0, is providing two Molecular Cartography RNA profiling opportunities to support scientists from the Max Delbrück Center for Molecular Medicine (MDC), the Charité – Universitätsmedizin Berlin and the Berlin Institute of Health (BIH) who hope to advance their innovative research through spatial genomics.
Der Open Call zur Einreichung von Ideen für innovative Kooperationsprojekte im Rahmen von Virchow 2.0 wurde am 2. November 2021 gestartet. Die Einreichungsfrist war am 12. Dezember 2021.
38 Bewerbungen wurden eingereicht und von externen internationalen Experten begutachet.
Wir bedanken uns bei allen involvierten TeilnehmerInnen und BewerberInnen!
Virchow 2.0 is one of the new 15 finalists of the BMBF Clusters4Future open-topic nationwide competition, which will provide up to 45 million € in funding for each cluster over 9 years to strengthen knowledge and technology transfer by fostering optimal collaboration among different actors from academia, industry and society in a region.
Join us to develop a successful cluster strategy and
contribute to create a novel biomedical AI innovation ecosystem
for the implementation of cell-based medicine in Berlin-Brandenburg!
If you are excited about developing and applying innovative single-cell technologies, personalized disease models and AI/machine learning to revolutionize healthcare, join a growing network of universities, research institutions, large enterprises, SMEs/start-ups, investors, foundations, patient organizations, policy makers, etc.
Don't miss this unique opportunity to become actively involved in the cluster development, network across sectors to develop new industry/academia collaborations and submit your project ideas to the open call.